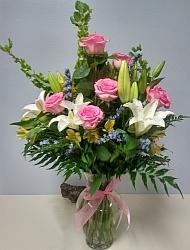 Floral Design/Office Assistant
Featured
2021-01-11 Weathers Flower Market 550 Old Spanish Trail
Description:
 Floral Designer with Experience only apply. You must have at least two (2) years of Flower Design experience in a real working Floral Shop.
Immediate employment is possible. E-mail: Floral Offer @ info@TheWFD.com for a fast reply.
Do not contact this company in solicitation of any product or service.